Users have spent an estimated
USD 72.3 billion
on in-app purchases, subscriptions, and premium apps in the Apple App Store. This is much more than the revenue generated by Google Play Store (
USD 38. 6 billion
) in 2020.
Hence, being an iOS developer, you can certainly increase your chance of generating better revenue for your business and your clients altogether. If you want to grow in your career, it is recommended to learn the basics of the iOS development process.
For you to getting started with iOS development, we contacted our expert team of iOS developers, who have developed over 2500 iOS applications. Let's quickly go through the information that he had shared with us.
Prerequisites for iOS Development
Before you start learning iOS app development, you must ensure that you are ready to meet the basic requirements to build iOS applications. We have also shared this image to help you in creating a list for yourself.
Let's discuss all these points to have a clear understanding of why these prerequisites are essential to start learning iOS development.
Mac Computer

Ensure that you have a Mac computer with an Intel/M1 processor that can efficiently work on the latest version (current version) of Xcode. The reason behind having Xcode-supported Mac is that Xcode is Apple's IDE (integrated development environment) for both Mac and iOS apps.

You will use Xcode for the graphical interface to build iOS applications. Specifically, you need Xcode to design, develop, write code, and debug an iOS application. It comes with an iOS simulator, iOS SDK, development tools, compilers, and frameworks, which are prime requirements to develop an iOS app.

Please note here that Xcode only runs on Mac OS. Therefore, it is the primary requirement that should be on your list. Now, let's check the other 2 prerequisites.

Application Developer Account

You have to register for an Apple Developer account, which is entirely free. By registering yourself, you get access to downloading Xcode and iOS SDK, along with technical resources, such as videos and codes.

In case you face any challenges while registering at Apple's developer website, refer to this guide on Apple's official website. Also, let's discuss the steps to install Xcode to complete the basic requirements for building apps.

Install Xcode

In the beginning, you will only need Xcode to build apps. Therefore, install Xcode so that you can use it to build user interfaces for software development and debugging purposes.

Please know that downloading Xcode is quite a lengthy process. It may take around 20 minutes to download and 1 hour to install. So, be patient while performing the process.

Once you install Xcode from the Apple Developer website or Mac app store, find the Xcode folder on the launchpad. That's it. Now, you are ready to develop your own apps for iOS.
How to Get Started with iOS App Development
Once you install Xcode, open it to set up the app project. This is your first step towards developing iOS apps.
Create a New Project
Start Xcode
Go to File > New > Project
Tap on 'App' and click 'Next'
Name the app project as per your preference
Make sure Storyboards or SwiftUI selected
You can also select between Objective C code and Swift code
Click on 'Next'
Select a path to save your file and click on create
Write Code
You will do programming in the ViewController.swift file. You also have an option to pick other files, such as the Main.storyboard file.
Open 'ViewController.swift'
In ViewController.swift define the outlet of a label and assign the text "Hello World"
In viewDidLoad, add code lblHello?.text = "Hello World";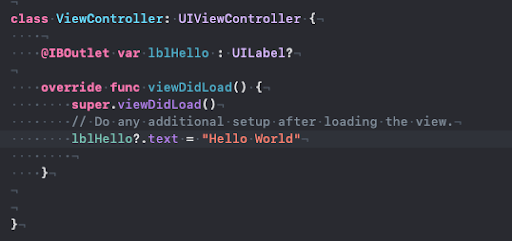 Connecting the UI (User Interface)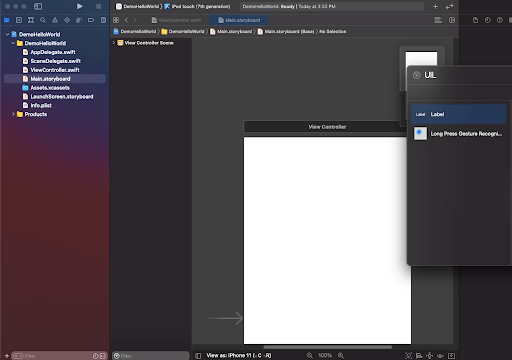 Open 'Main.storyboard'
Search for a label and drag it onto the view
Drag the squares of the label to resize it
Navigate to 'Attributes inspector'
Keep it in the center and choose its size and font (increase the size to 25)
Right click on ViewController and connect the label to Storyboard
Run the App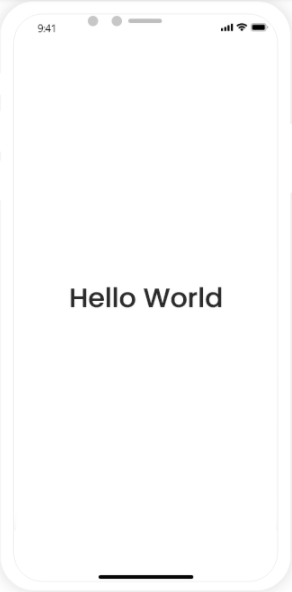 Now, it is time to click on the Run button, and you are ready with your first app that displays the message "Hello World".
Want to Build an iOS Application?
Our iOS developers have successfully developed over 2500 iOS apps with advanced technologies, like Machine Learning, and Blockchain.
How to Publish App to Apple App Store
Sign Up for the Apple Developer Program
You need to enroll in the Apple Developer Program to be eligible for submitting apps to the App Store. It costs $99/ year. However, if you do not review membership every year, your apps will be removed from the App Store.
Prepare Your App for Submission
If you are preparing for the application submission, then make sure it follows the App Store guidelines. Your application will go through an app certification process before it is live.
However, you can also ensure that your application is bug-free and crash-free. Even when your app is in the testing phase, test it under low network connectivity conditions, low storage conditions, and on older devices.
Create App Store Listing
Now you are ready to make an App Store listing to publish your own app. For this, you need to login to App Store Connect.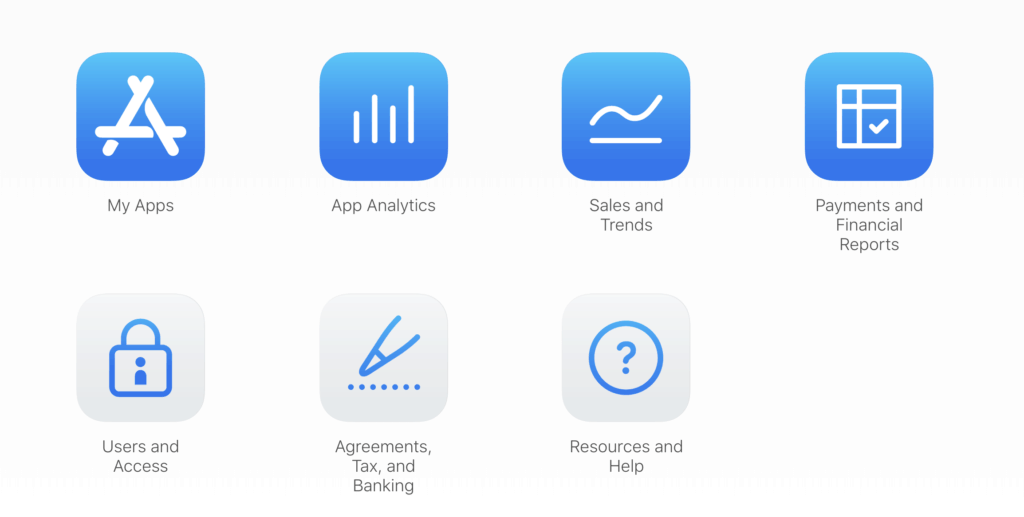 Go to the 'My Apps' menu
Select "+" to create a new application
App Name and Category
Now, you will be required to fill in all the information. These include:
Name of the application
Description
The category for the application
A privacy policy
Support URL
App Privacy and Policy
You will need to provide a URL to a privacy policy. You can also refer to Google to see various samples and privacy policy generators for your application.
App Pricing
Decide on the pricing of your application on this screen: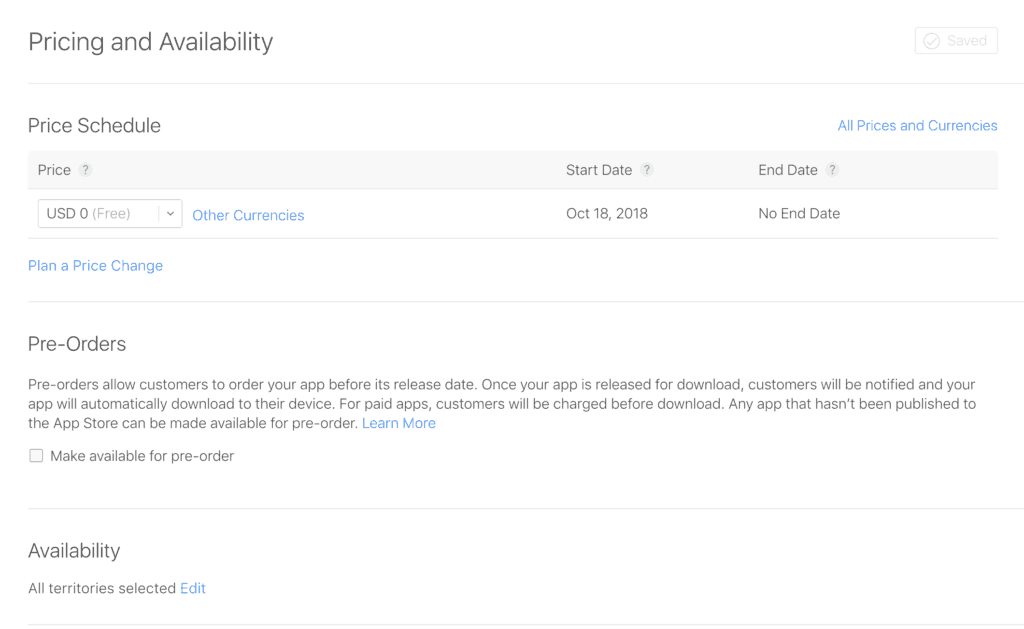 Release Option
You also get three release options to submit your app:
Manually: You have to login to App Store Connect and release it
Immediately: Your application will be released once it passes certification
On a date: Your application will be released on a specific date (if it has passed certification)
Get the Screenshots
You can read more about the screenshot specifications needed by the App Store, especially if you are developing apps for iPad, iPhone, and Apple Watch.
Once you have screenshots for your own app, you can go back to your App Store listing and upload all the screenshots.
Upload App to App Store Connect
While uploading your app, make sure the application runs properly without facing any error and you have your signing and team information set up in Xcode.
Now, set your app version to 1.0.0 if you are publishing a new application. To avoid any error with your Apple ID or the certificates, you can go to Xcode >> Preferences >> Accounts.
Publishing
Publishing an application with Xcode 11 has become really easy. Now you will be required to make the full app archive. So, select the Generic iOS Device from the list of simulators.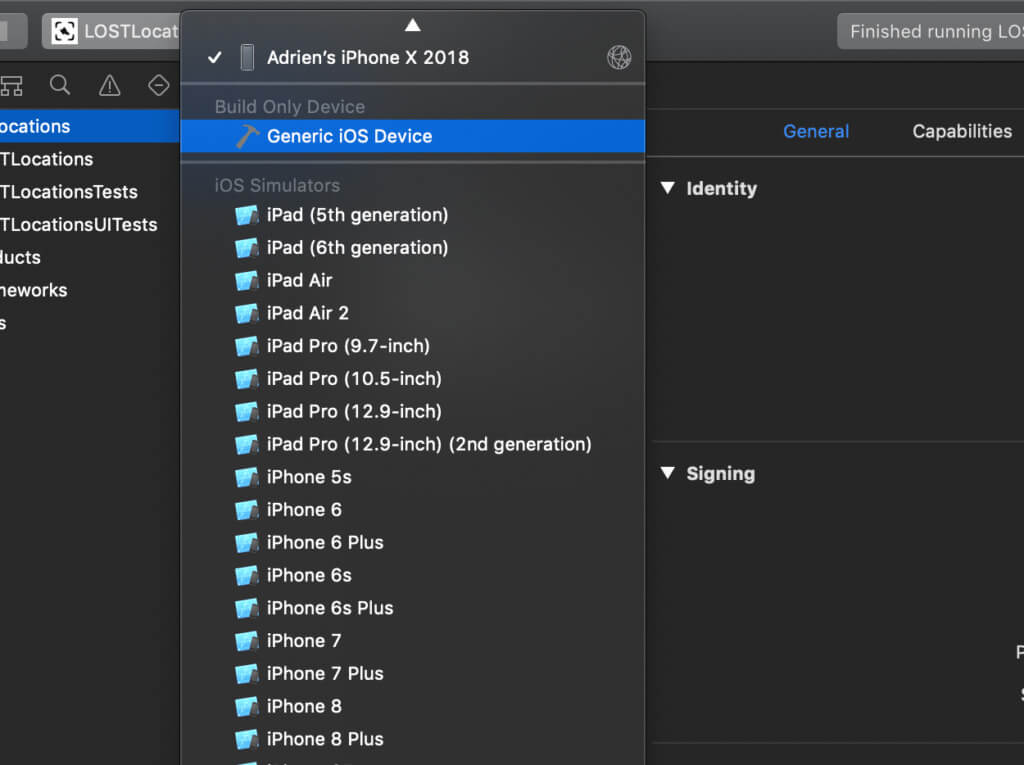 Go to Product >> Archive and let it bundle your mobile application
Once it is done, you can manage all the archives generated by Xcode in the Archive window. So, whenever you select Archive in the menu, Xcode will bundle a new archive for App Store Connect. Make sure you delete duplicate or older ones from this list.
Select the archive and choose 'Distribute App'
Choose the method of distribution
Once you select the iOS App Store, your application will go through a couple of checks and validations to ensure it is not broken. Xcode detects errors, and it will stop working if it is a broken application. Then, you will need to go back to coding or add missing assets like icons.
If there is no error, the upload process will follow. Once the process is completed, you will see a window like this.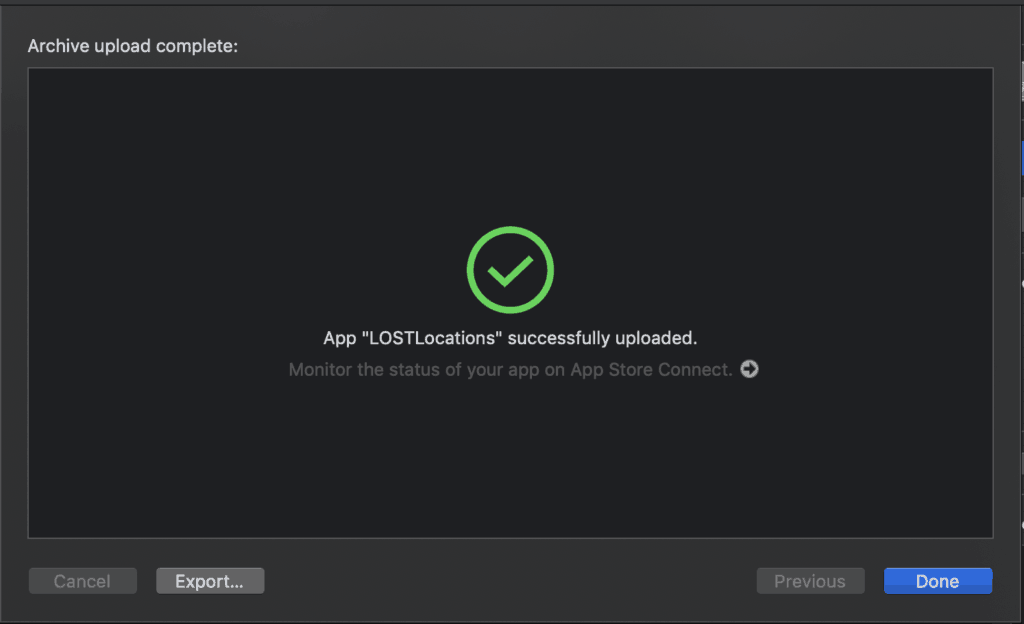 Submit App for Review
You can add the 'build', which is exported from Xcode. Now click on the save button, and the "Submit for Review" button will turn blue.
Later, you will be asked to give answers to a couple of questions about your application. In the end, your app will be reviewed by the team. This process may take 3 to 4 days. You will also get an email if your application is approved.
Need Guidance in Uploading Your App to the App Store?
Get a free consultation to discuss your requirements.
Frequently Asked Questions
Which are the best resources to learn iOS app development?
Here are the top 4 online courses that you can refer to learn app development for iOS.
Which is the best integrated development environment for iOS?
Xcode
Appcode
Atom
SublimeText3
CodeRunner 2
Which programming language is the best to develop iOS applications?
We have mentioned some of the best programming languages that you can use to build iOS apps.
Swift language
Objective-C
C++
Python
Conclusion
You need to ensure that you have prerequisites to learn iOS development, such as installing Xcode, having a Mac computer, and knowledge of programming languages.
Follow all the required steps to build and publish your first iOS application on the App Store. You can also get in touch with our iOS experts for any guidance.
Our team of iPhone developers has hands-on experience in developing more than 2500 iOS apps. They will help you to validate your app idea with a free consultation.
Let's have a look at some of the best apps developed by our expert developers:
Connect with us for your app development requirements. No matter how complex your app idea is, we will provide you with the best solution. Get your free consultation today.