It has been a bit of a crazy month, but finally getting around to posting June Top 10 favorites for you guys! Everything Amazon related should have videos saved under my
Amazon Highlights
on
Instagram
, if wanting to see how this "work/look in real life". Also, I know you all are loving the
Bentgo lunch box
and that I share what I pack Logan for his lunches. That is also saved in my
Lunchbox Meals Highlight
over on Instagram as well! Hope your week is off to a good start and you enjoy this post!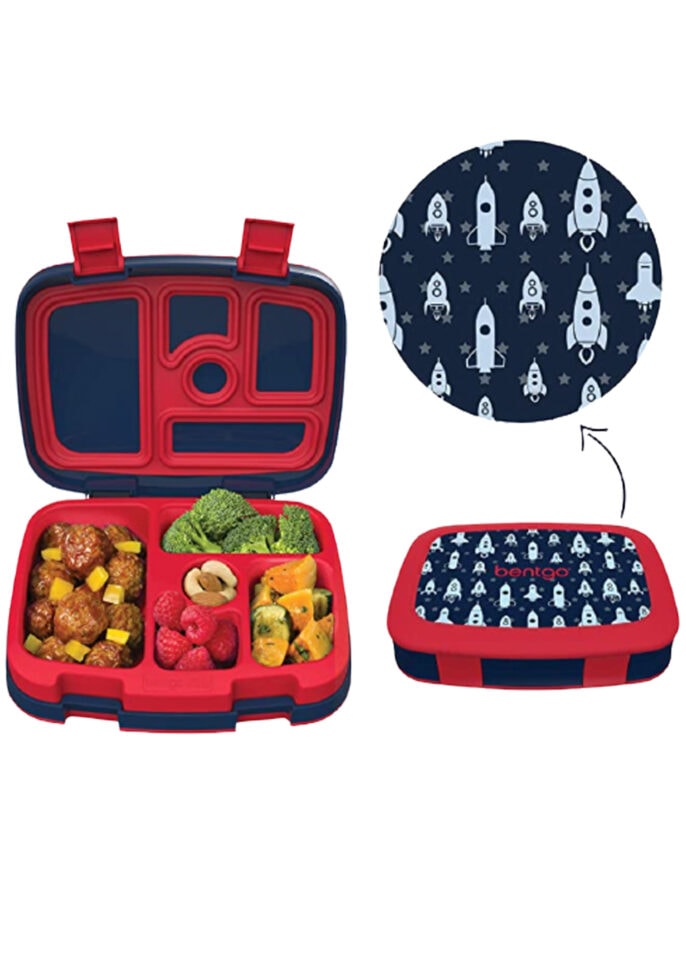 10.
Bentgo Lunch Box – The best kids lunch box! It's leak proof, drop proof and designed to keep meals fresh. It comes in several color/print options for under $30 and has a matching lunch bag. I have Logan's recent lunchbox meals saved to my Instagram highlight.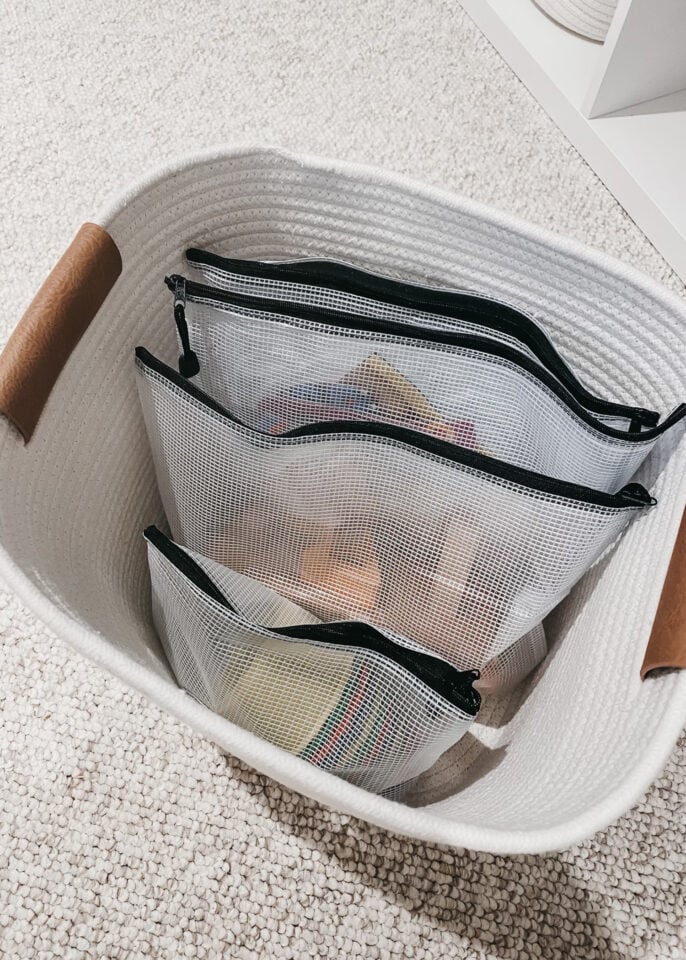 9.
Organization/Travel Bags – These bags have been great for organizing smaller toy parts, puzzles, and all of Logan's crayons. They come in several different sizes, but I have the larger size in A4 and the smaller size in A5. Each come in a 12 pack for under $15. They're also waterproof and great for travel. I like to neatly store them in this rope basket.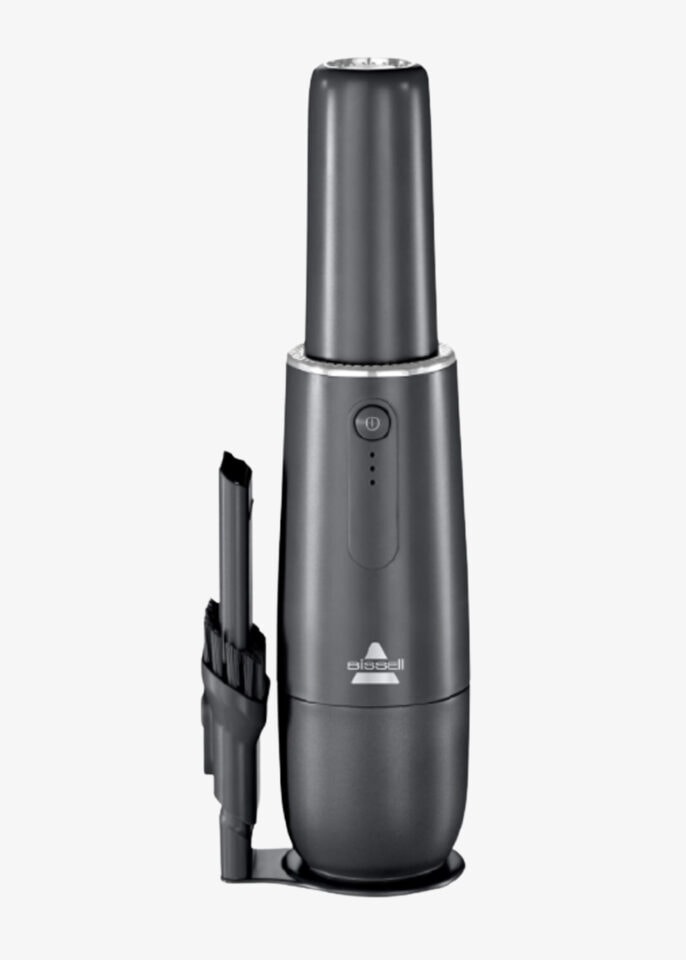 8.
Cordless Vacuum – This is probably my new favorite gadget and I'm obsessed with using it to vacuum our car. It's perfect for getting all the crumbs and sand from Logan's car seat. It's $40, cordless and you can charge it in the car with a USB cable. Video saved to my IG amazon highlights.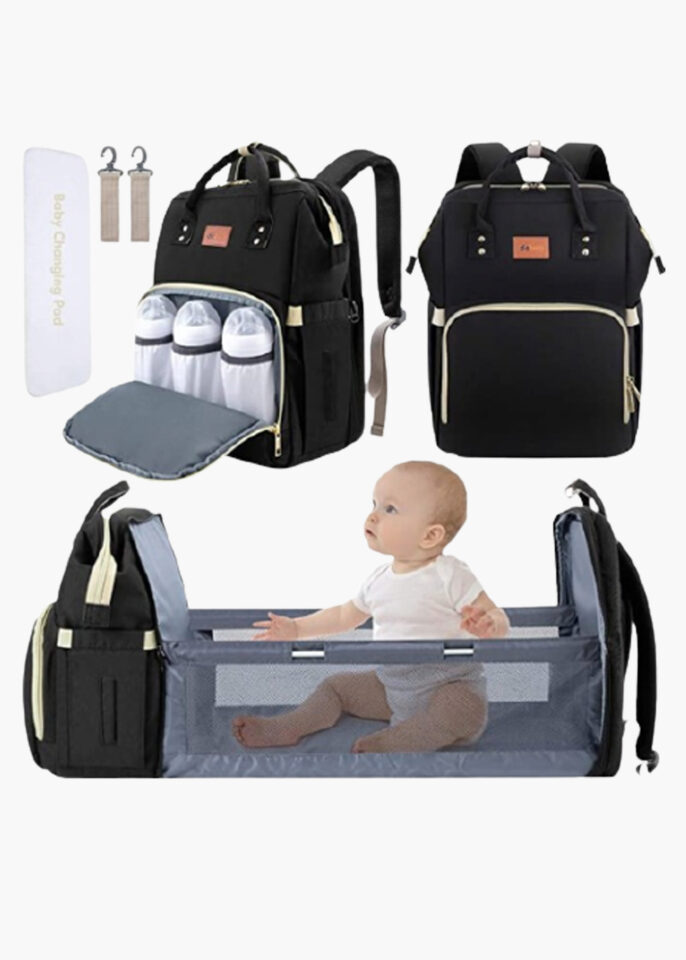 7.
Travel Diaper Bag – I'm so impressed with the quality of this one. The back unzips and turns into a bassinet and It's perfect if you need somewhere to change your little one or lay them down in a busy place or while out at the park or beach. It has tons of storage pockets and the front is insulated to store bottles. It comes in 7 color options for under $45. I have a video of it saved under my amazon finds IG highlight.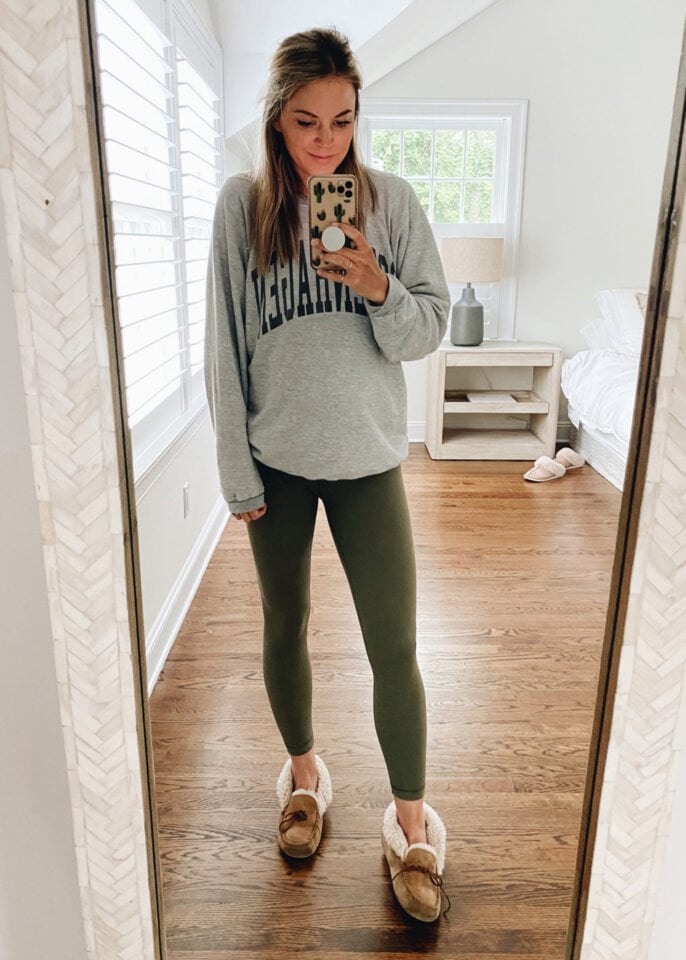 6.
Amazon Leggings – an affordable option similar to my favorite Lululemon align leggings. They're high waisted, buttery soft, and under $30. I'm wearing my normal size small and they fit well over the bump. They come in several colors, but I'm wearing the sage green and also picked them up in carbon dust.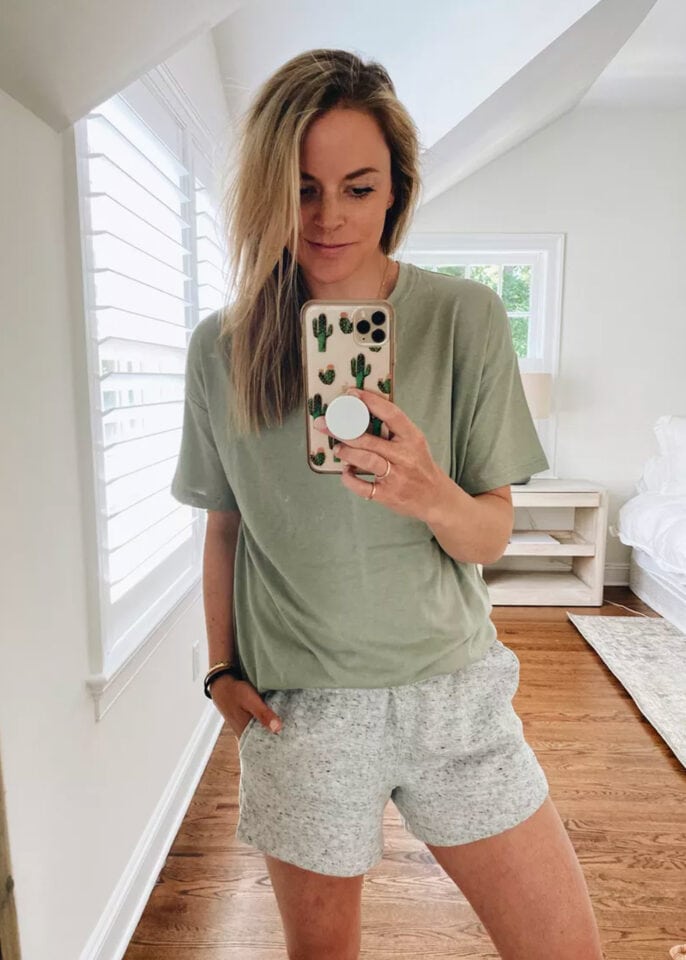 5.
Oversized Boyfriend T-Shirt – Love an oversized comfy tee and this one is on sale for $15. I'm wearing size small in "sage green", but it comes in several other colors. I paired it with Abercrombie's Sunday Shorts (size small-heather grey).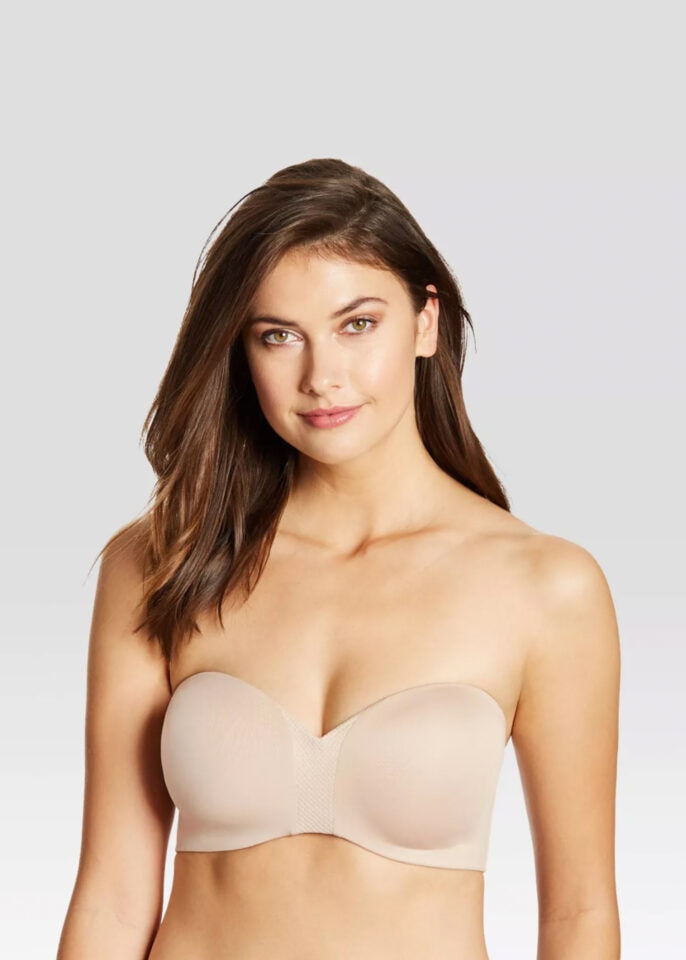 4.
Strapless Bra – I'm not a huge fan of any strapless bra, but this is my favorite so far. It's wireless and has great support! It's under $20 and also comes in black.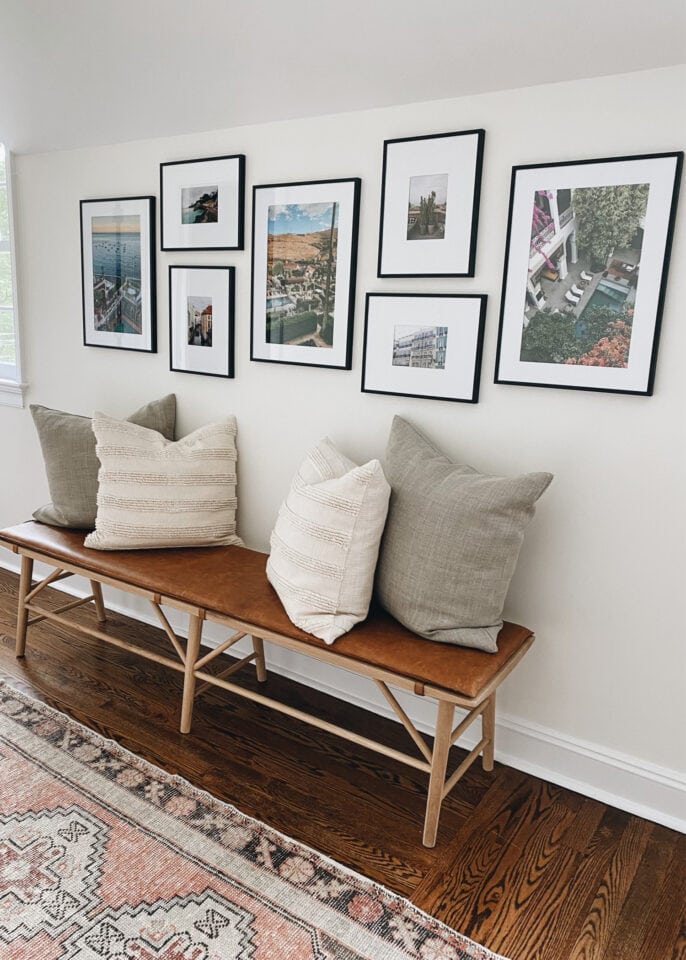 3.
Gallery Wall Frames – When we moved I knew I wanted to hang a gallery wall of all our travel photos and these Target frames were a great affordable find. They come in 4 different size options for $16-$30.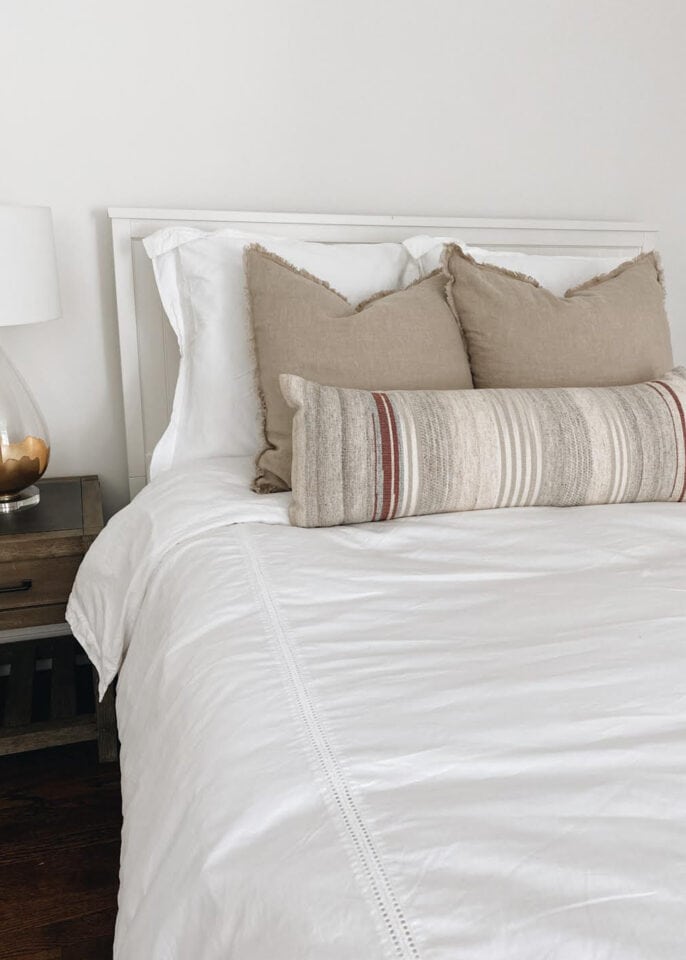 2.
Linen Throw Pillows – Picked up these linen pillows to add to our guest bed and I'm so impressed with the quality. They come in 6 colors + 3 sizes options for $30. I have the color neutral/cream paired with this lumbar pillow.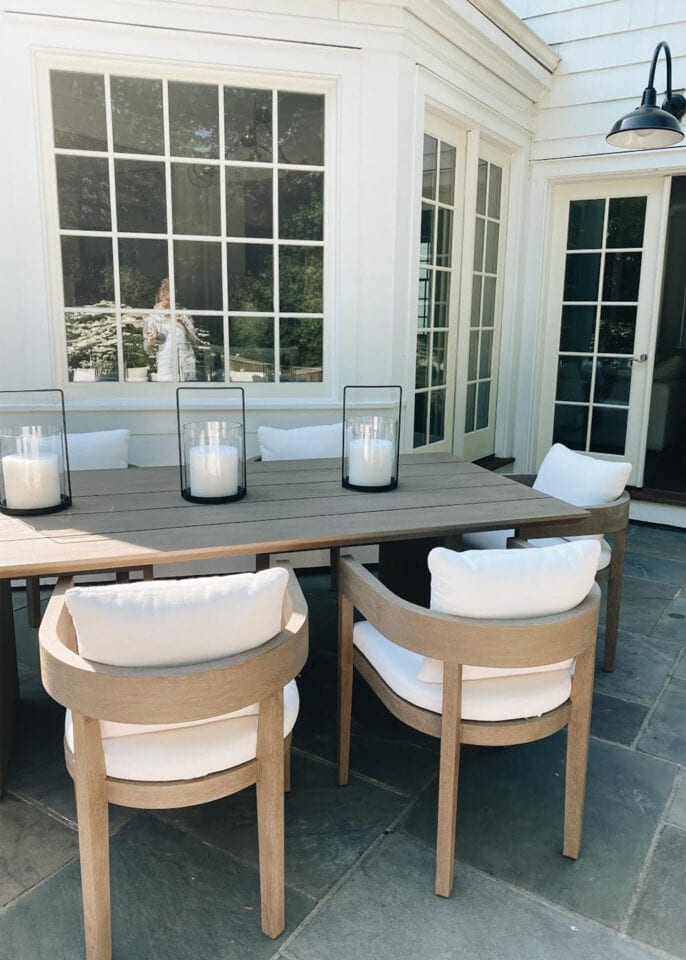 1.
Outdoor Lanterns – These candle lanterns were the perfect touch for our outdoor patio table and a great Target find! They come in 2 different sizes and are both under $20. I went with the 14×14 size and the 6×6 candles. You can also find our patio furniture linked under #17 of my last Home Q+A blog post.