Oakland, California-born Tim Atlas was raised in San Jose, surrounded by the hills of Silicon Valley. "I grew up around a lot of tech companies, and my parents were all in tech," he explains across Zoom. "It just wasn't as normalised to pursue music in the Bay Area." Unperturbed by the local culture, he invested all his spare time in music, playing with the school marching band and forming countless groups with friends. "I was just a huge band geek," he laughs. "I was always the guy on guitar or drums, to the side and kind of in the background. I was never really the singer."
As a kid, Atlas was surrounded by singing, either from his mum and her love for their karaoke machine, or his dad who led the songs at church. He loved to sing, but never thought to put himself out there. "I knew I wasn't tone deaf," he smiles. "I was so enamoured by musical production that I learned to own that role. So when I started singing, I almost did it out of necessity, to start a solo project."
Growing up playing in bands, Atlas always took on the role of a producer, guiding his bandmates and playing on GarageBand. But after graduating from high school he had to make a choice on where he wanted to go professionally. Enrolling in college, he took photography and music tech. "At the time, I was working at a photo studio at the mall, just taking pictures of babies and families. And I was like, OK, I can kind of understand how this can fit into my life," he smiles. "So I took that class. Then I took a music tech class, and I failed the class. It's just so funny, because I got my degree in photography, and all that stuff that they taught you in that music tech class, I use every day of my life."
Atlas landed a job right out of college, working for a startup in the Bay Area, taking photos of personalised party favours. But what he thought was an endeavour that would nurture his creativity, quickly began to kill it. "When you're working a forty-hour-week taking pictures of stupid shit, I guess that sparked a bit of depression for me. I went to work, I came home, I had dinner and then I just went to bed. I just didn't have any more energy," he explains.
He was faced with another choice, but this time music won out. Following in the footsteps of his artist/producer friend Jesse Barrera, Atlas made the leap into full-time production, offering local acts his service at low rates. "I quit my photo job, and it was this weird serendipitous moment. I just started getting production clients messaging me on Facebook, just like friends of friends," he smiles. "I was reading The Alchemist at the time, about how the universe conspires to keep opening doors for you if you're on the right path. That was just something that I held on to."
At the same time, Atlas was still following his own artistry, and landed a place on The Voice, progressing through the televised rounds. "When you're on there, the producers really make you feel like this is your last chance to pursue music," he says with a sigh.
Between the influx of production clients and the platform The Voice gave him, Atlas found the confidence to move to LA with Barrera. Once settled in his new city, he found more doors opened, and he began writing more music. One of his early tracks was "Compromised", which he self-released before he had management or any kind of team around him. With a smooth, syncopated beat and slick production that slinked under Altas' soulful vocal, the track began to stream into the millions. "That one just kind of exploded," he smiles. "I just threw it on the internet and got lucky. I was like, this feels really true to me and of the journey from making rock music and then making like, hip hop jazzy stuff. So to receive that validation from the streams gave me the green light to keep running with it."
Atlas continued to release singles and EPs, picking up comparisons to the likes of Unknown Mortal Orchestra, Phoenix, and Tame Impala. Following the success of his 2019 EP Together Lonely, he signed with Nettwerk, home to the likes of Matt Maltese and Vök. Following a lengthy tour at the start of 2020, he returned to LA and began writing a new record, and we all know what happened next.
A self-confessed introvert, at first lockdown was easy for Atlas. "In the beginning, it was pretty incredible. I moved my studio into my apartment so that I could abide by the stay at home orders. It gave me a fresh environment to create," he explains. "But I think I experienced a full spectrum of emotions going through the pandemic and I'm trying to figure out if I am an introvert, you know? Because I still like people."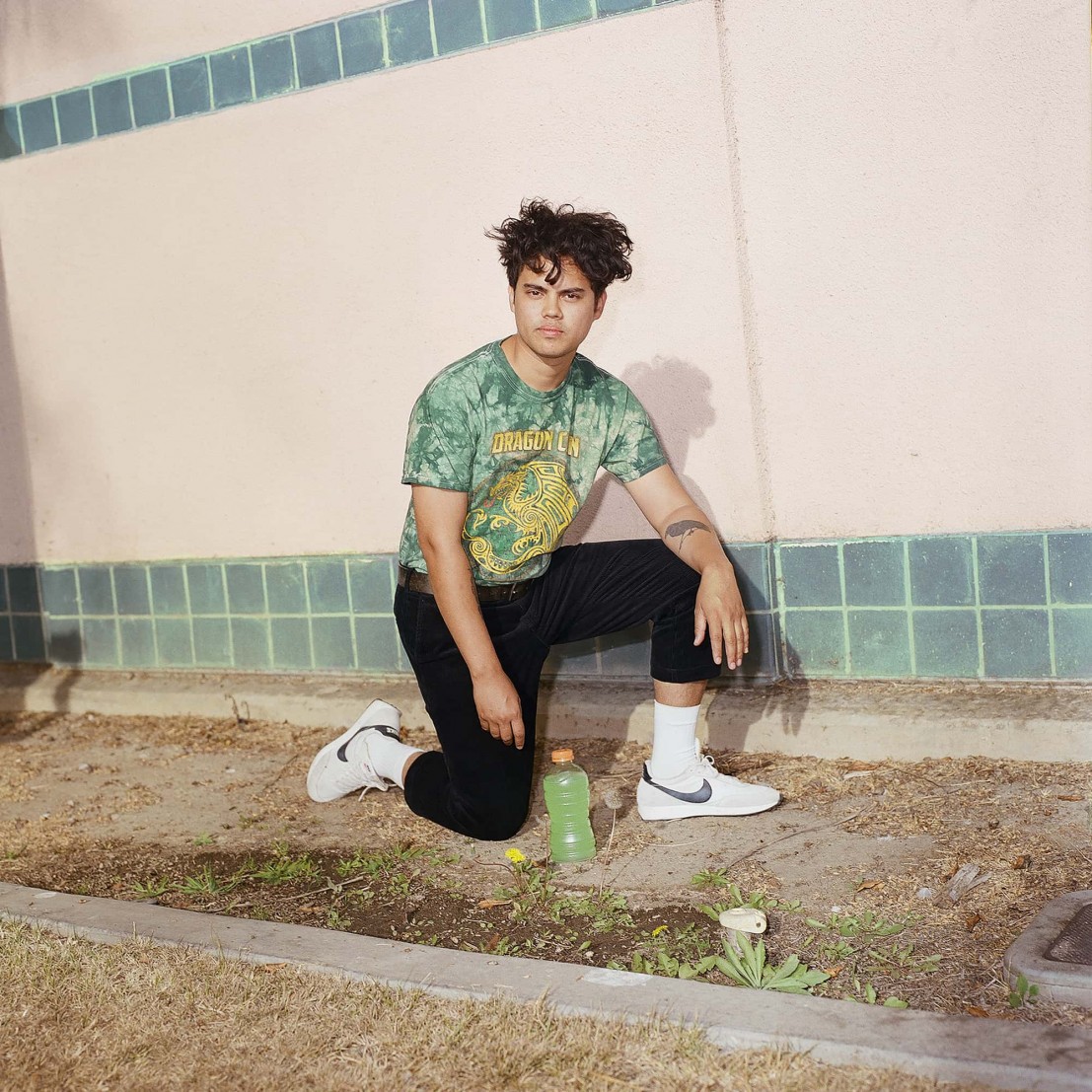 On his new EP Quota, out this week, Atlas moves from the upbeat and instant to the soft and intimate. On "Peace At Last" he collaborates with LA-based duo Honeywhip, taking inspiration from tour stories and spinning them to help process ongoing political and social unrest in the US. "Courtside" is a bright and direct cut of melodic storytelling, you can almost hear Altas smiling through the vocals. The production is playful and capacious, full of inventive hooks and arresting dynamics. His aesthetic is rich and nostalgic, hitting on the kind of DIY bedroom charm of late noughties acts like Washed Out and Passion Pit.
On Quota, Atlas delivers a trippy and comforting mix of lo-fi pop and indie-electronica, his basslines working hard to carry each heavy groove. It's an escapist, encapsulating listen, and one that will surely open even more doors as Atlas continues on his path to creative fulfillment.
The Quota EP is released on 9 July via Nettwerk Records